Microsoft Teams
Cantebury Class will be using Microsoft Teams. Please read the documents below.
Meet and Greet
Please click on the link below to view the PowerPoint slides which will give you a variety of important information as your child moves into Year 3.
Summer Term 2022
Its All Greek To Me!
A
ncient
C
ivilisations
Our new topic for the summer term is all about the Ancient Greeks. This fun and engaging topic all about Ancient Greece, will take the class back to one of the most fascinating civilisations in history as you explore ancient Greece and its many wonders. Through a series of lessons, the you will discover the people, the inventions, the art, the technology and the mythology of the ancient Greeks. For more details about the curriculum coverage for the summer, please click on the curriculum letter link below.
Spring Term 2022
Pre-Historic Britain
January 2022
Happy New Year and welcome back Year 3. I hope you had a fantastic Christmas and that Santa brought you everything you wished for. This term, we will be travelling back in time as we study an era of Britain's past in our our new history topic.
This term's topic is 'Pre-Historic Britain'. The class will journey through a million years of prehistory and explore the Stone Age, Bronze Age and Iron Age, discovering how humans first came to Britain. As well as understanding the chronology of this fascinating time, children will learn about the food, religion, homes, technology and art and how each of these areas developed and changed over time and how amazing developments occurred from the Stone Age to the Iron Age.
For more information about each subject area this term, please click on the link below to access and read the spring term Curriculum Letter.
Salisbury Class Y3: Spring Term Curriculum Letter.
February 2022 - Subject Revolution
On Friday 4th February we had a Maths focus day, this was part of the NSPCC Number day. We were so lucky have Subject Revolution(https://www.subjectrevolution.co.uk) in school to help us celebrate all things MATHEMATICAL! They provided us with an exciting, modern, interactive and hands-on educational Mathematics experience for us all.
In KS2 we had a day full of mathematical reasoning and problem solving that required us to work in teams and pass through each maths challenge zone, undetected by the invading Robotrons. We had to find the codes that would bring down the Robotron's secret server room and save us all!
January 2022 - Art
Linked to the Spring Term topic of 'Pre-Historic Britain', the class have been learning about how early man used images to record everyday life and how archaeologists use these images to underdstand this era in history. The children had a go at experimenting with different materials to create their own cave art.
Autumn Term 2021
Amazing Americas!
Welcome back Year 3. I hope you all had a super summer break.
The autumn term topic is Amazing Americas! In the first half of the term, the class will take a trek into the depths of the rainforest where they will discover where the rainforests are located, what they are like, who lives in rainforests, including animals, plants and indigenous peoples. In the second half of the term, the children will uncover the mysteries of the Maya. They will start by taking a trip deep into the rainforests of Central America to explore Mayan ruins and from there, embark on a journey that will help them uncover the life, society and civilisation of both ancient and modern Mayan people.
For more information about each subject area this term, please click on the link below to access and read this term's Curriculum Letter.
Canterbury Y3 - Curriculum newsletter
November 2021 - Art
Working alongside the Y4 class, the children in Canterbury class have been learning the new art skill of batik and then creating rain forest animals prints using this new skill.
October 2021 - Animal Uk
The class enjoyed a visit from Animal UK who brought with them a selection of animals associated with a rainforest environment. This was a fanatstic opportunity for the class to hold, stroke and learn about a variety of amazing creatures.
September 2021 - Maths
Using mathsnoproblem has been no problem for CanterburyYear3 this week. We have been looking at the place value of 3 digit numbers thinking about the value of each digit. We have worked very hard!
September 2021 - English
Year 3 have been inspired by their first book, The Great Kapok Tree. We made masks and turned into the animals in the book trying to persuade the sleeping man not to cut down the tree. We enjoyed our walk past Mr Hodgson's office to make him think his school was overrun with rainforest animals!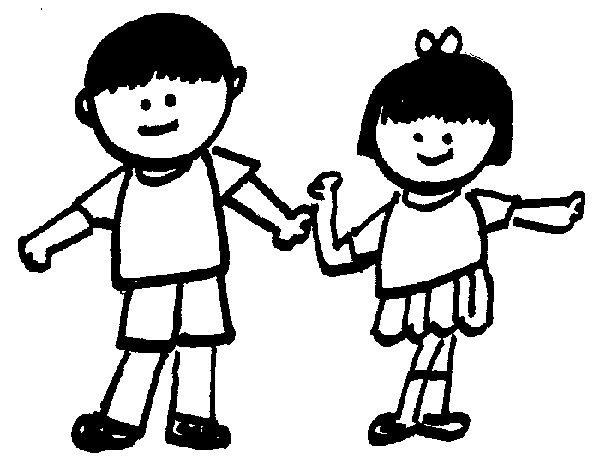 Daintree Rainforest
https://www.kidzone.ws/habitats/daintree-rainforest.htm
https://tropical-rainforest-facts.com/Tropical-Rainforest-Locations/Daintree-Tropical-Rainforest-Facts.html
https://kids.kiddle.co/Daintree_Rainforest
https://www.discoverthedaintree.com/daintree-rainforest-6/
http://www.softschools.com/facts/rain_forests/daintree_rainforest_facts/3101/
Animals
https://www.daintreerainforest.com/daintree/guides/225/