Welcome to Southwell Class
Welcome to Southwell Class. We will update this page throughout the year to share what we have been learning.
Useful Websites for Home Learning
Summer Term 2020
Blue Planet
Our topic in Year 6 this term is 'Blue Planet'. Below are links for a 'Home Learning Plan' and the 'Curriculum Outline' for the next five weeks. The HLP provides some key questions/prompts that the children can use while at home to ensure a breadth of subject coverage. The Curriculum Outine is a guide as what is likely to be covered during the school closure. I will update Seesaw daily with what I would like the children to be doing while at home.
Thanks for your continued support,
Mr Ross
Spring Term 2020
To Infinity and Beyond
Happy New Year! I hope you all had a fantastic break. This term our topic is 'To Infinity and Beyond'. For further information on our intended learning this term, please click on the curriculum letter below.
Southwell (Y6) Newsletter - To Infinity and Beyond
Dance
The children have been creating their own dance linked to space. The dance needed to contain the following: syncronised dance; an illusion; a static rocket; and and individual dance routine. This term, the winners were Digby: they were voted the best dancers by their peers.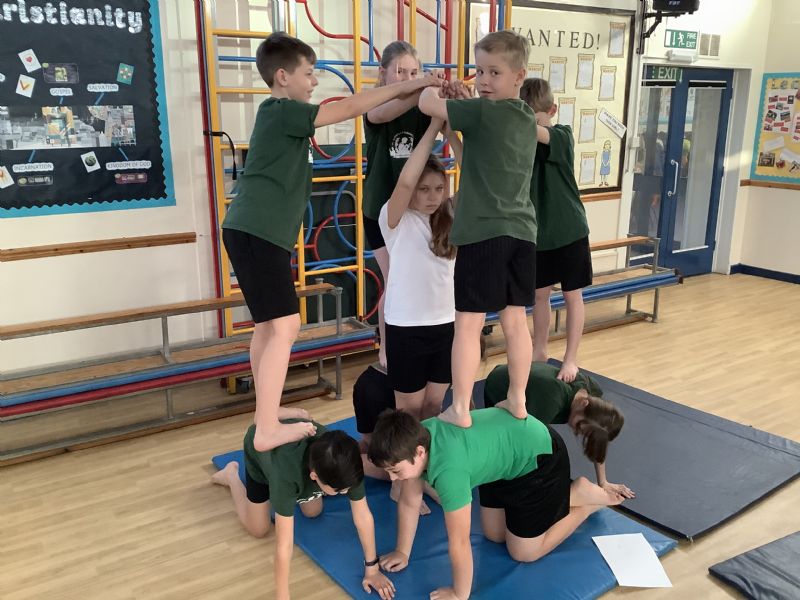 English
Southwell Class have completed their newspaper reports using the book, Phoenix, as a stimulus. The quality is exceptional: the children were able to use their knowledge of purpose and audience to develop their style as a reporter. Specific verb choices were used to highlight and embed techniques to ensure the formality needed for it.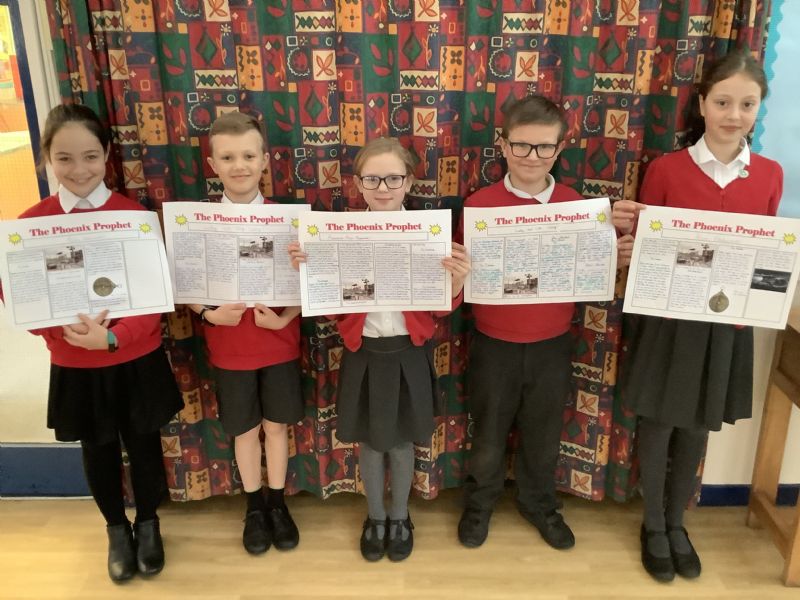 Science
Year 6 have delved into their topic by learning about different aspects, such as: phases of the moon; how the tilt of the planet affects the different seasons, while discussing the effects of the moon's gravitational pull that explains tides. The children used Oreos to demonstrate the phases of the moon.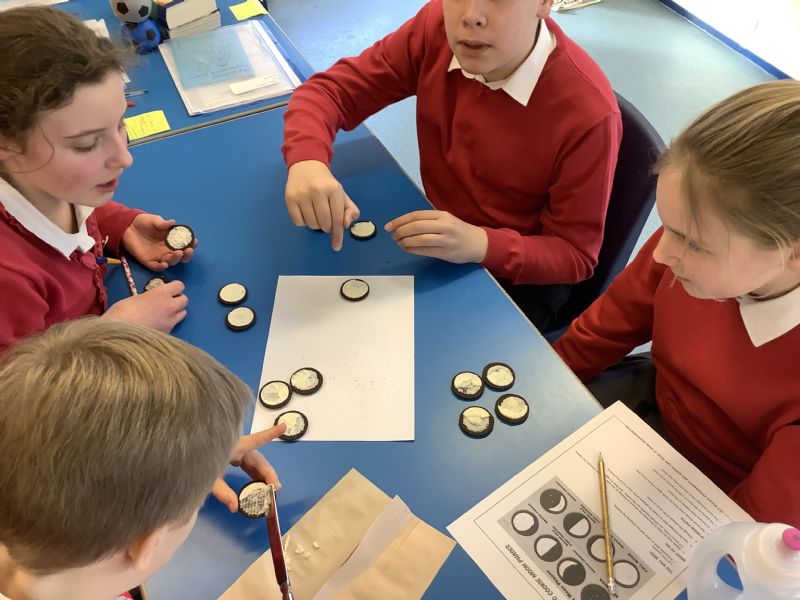 Maths
In Maths, Year 6 have looked at 2-D and 3-D shapes, while investigating different nets of these polyhedrons. Specifically, the children used 'Polydrons' to determine what is required to form a correct net of a cube. The children discovered that generally (with a few exceptions) the net will require four faces together in a line with two faces either side of that line; they found that there are eleven possibilities.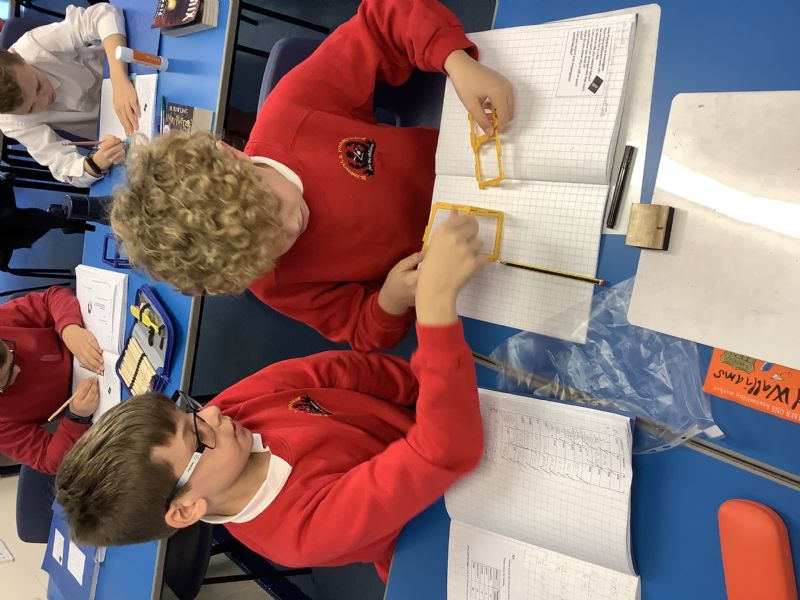 Week commencing 6/1/20
In maths, we have been learning about the area and perimeter of shapes, while learning efficient methods on how to calculate them.
In English, we have been writing a newspaper report using the book, Phoenix as our stimulus ( we are also reading the great book in guided reading).
In PE: we have been doing Dance and Hockey.
In Topic, our Topic this term is To Infinity and Beyond [Space]. We have done a lot of different activities such as: facts about Galileo and ordering the planets using our own mnemonics.
In R.E, we have been looking at the book of Genesis, paying particular attention to the Creation story.
January 2020 - Science - StarLincs Planetarium
Today, the children were able to learn a number of different facts and concepts during the Planetarium visit. It was a fantastic experience for them as they were able to learn new content ready to delve into our space topic this term.
Autumn Term 2019
Victorians
Welcome back to the Autumn Term. I hope you have all had a refreshing break. This term, Year 6 will be learning all about the Victorians.
Please click on the curriculum newsletter link below to find ou what we are learning about
September 2019
The children have made an outstanding start to life in Year 6. For example, they have all produced excellent first-person desriptions that contain tension, detailed description and a range of strategies to aid cohesion.
ART
In Art, the childen have been looking at some William Morris designs and explaining how the features in these prints make them feel, while discussing which features they would like to use when designing their own prints.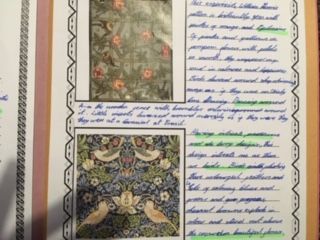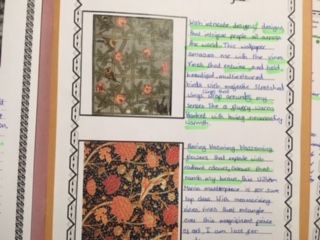 MATHS
In maths, Year 6 have started to look at fractions. They have made an excellent start and are beginning to tackle some complex questions that require a deep understanding of what a fraction actually is. For example, some children have used a bar representation to aid undersranding, when tackling multi-step questions.
As the year goes on, the children in Year 6 will create a mini newsletter each week, highlighting what we have been doing.
Week commencing 11/11/2019
This week in maths, we have been looking at fractions. To start with, Year 6 have learnt about multiplying a mixed number with an integer, while investigating fractions of numbers; and finding a missing fraction that would sum to a whole.
During English, we have been writing a short narrative based on the animation, Alma. We have included a variety of skills and techniques to make the piece even better, such as: repetition (for cohesion); short sentences to create tension; relative clauses and advanced vocabulary. I think these combined would please Mr Ross!
In topic, we have been researching about different types of microbes. Additionally, we have designed, drawn on constructed, from plasticine, a replica model. To align with our Victorian theme, we have investigating fatal diseases caused by microbes in the 19th Century.
In D.T, we have started to design our own room that will feature in a Victorian dolls house. In coming weeks, we will proceed to make our own rooms using a range of D.T. skills.
Class Reporters: Hugh and Emily.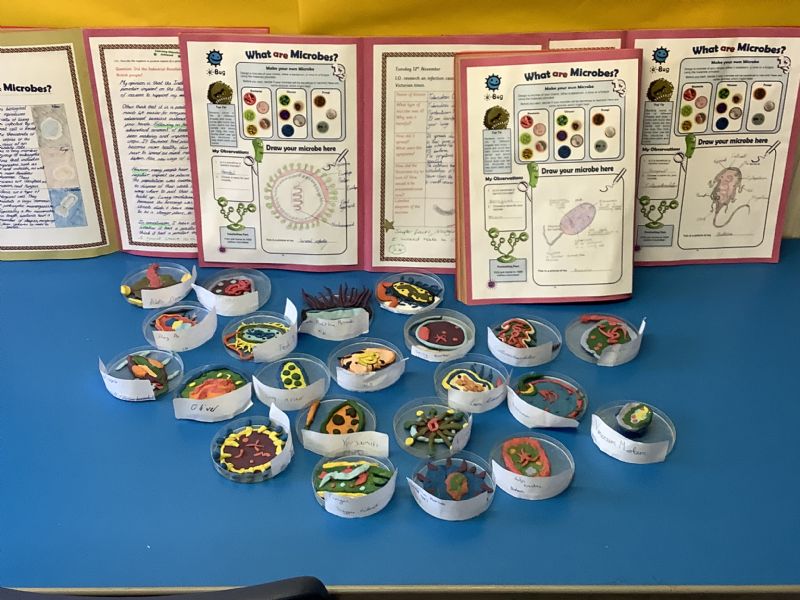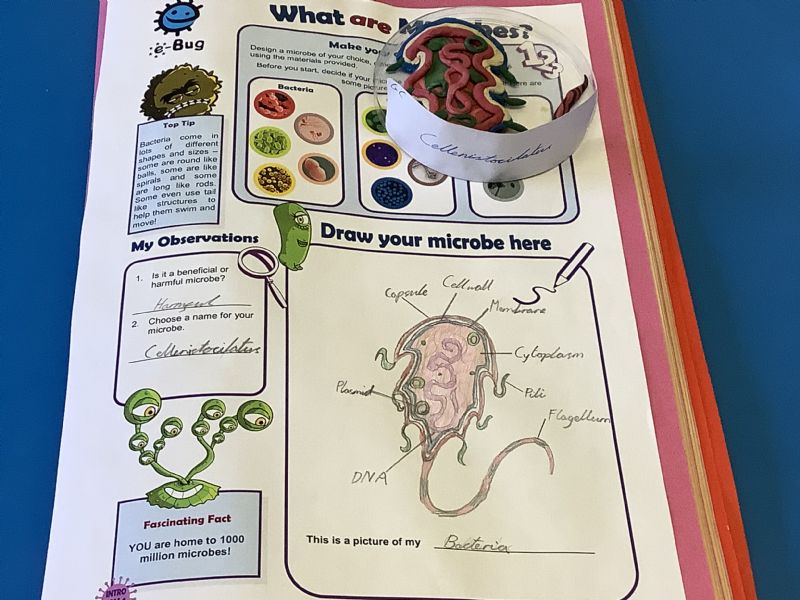 Wc 18.11.19
This week, in year 6, we have been learning a range of subjects, like: Maths, English, RE, Art, DandT, Science.
This is a short newsletter contains the activities that we have been doing over the week.
Maths:
In maths, we have been learing about how to convert fractions into decimals and percentages. The class enjoyed this topic because we got to use a range of stratergies to help us with our learning. We have been introduced to quicker and faster way to convert fractions, decimals and percentages and use these techniques in everyday learning.
English:
In English, we have been learning how to have a debate on 'If children should go into Narnia or not. While debating the issue for discussion, the class have been discussing formality; and deciding which grammatical techniques/vocabulary are appropiate for this text type.
Topic:
In History, Southwell Class gave been reseacrhing and highlighting the pros and cons regarding the The Great Exhibition'. Most of the class agree that the exhibition has shaped our industry and can still be discussed today.
Reporters: Morgan and Jessica
WC 19.12.19
Over the period of a few weeks, we have been doing a range of lessons and activities including: formal english texts; a trip to burgley house and many exciting D.T lessons.
Maths:
In maths in the past few weeks, we have been learning many grid skills, such as: co-ordinates, translation and symetry. First, we learnt about co-ordinates, and the four quadrants.