Welcome to Canterbury Class!

UClick on the picture to go to our pupil page
Welcome to the Year 3 class page. As the year progresses, visit our page to find out all the exciting things we are doing!
SPRING TERM 2019
Rotten Romans
Welcome Back and a very Happy New Year. The Spring term topic in Y3 is Romans in which the class will be learning about the history of The Romans and in particular their legacy. Over the duration of the term, the children will investigate and learn about how the Roman Empire expanded; it's organisation and structure; entertainment and architecture; how The Romans occupied England and Boudica's up-rising and finally the legacy they left us.
Spring Term 2019 Curriculum Letter
March 2019 - The Collection Visit
Year 3, along with Year 4, visited The Collection museum in Lincoln to learn and understand more about The Romans. The classes took part in army training; an archeological dig, to uncover various artefacts; designing Roman jewellery and finally a tour of the museum where the children learnt more about Roman lifestyles.
February 2019 - Design Technology
Our DT focus this term is Roman Architecture. We have been learning about Roman building design; the types of buildings built by The Romans plus the design of roman towns. Today we looked at the use of columns and had a go at constructing our own building frontage with columns and pediment.
February 2019 - Roman Mosaics
A few examples of our finished mosaic artwork.
February 2019 - Our Finished Work On Display
January 2019 - P.E
The focus in P.E is net and wall games. We have been learning skills and tactics linked to the game of badminton.
January 2019 - Science
In science we have been learning about forces and in particular magnets. Today we learnt about magnetism and carried out an investigation to find out which materials were magnetic and those that weren't.
January 2019 - Homework
George extended his learning by creating some Roman bread at home.
January 2019 - Collective Worship
Collective Worship was led by Open The Book Society who retold and played out the story and history of the Jewish Passover. Lilly and Sophie were part of the support act in telling the story.
AUTUMN TERM 2018
'All The Fun Of The Fair!'
Welcome back to the start of this academic year. For information relating to our topic this term, please click on the link below.
Autumn Term Curriculum Letter.
October 2018 - Lowry Art
The pupils have been studying the work of the artist LS Lowry, in particular, his work entitled 'Daisy Nook Fair'. A wash, using watercolours, was applied to the paper, creating three different areas: foreground, middle-ground and background. The children practised sketches of characters from Lowry's work using line, tone and form before adding colour.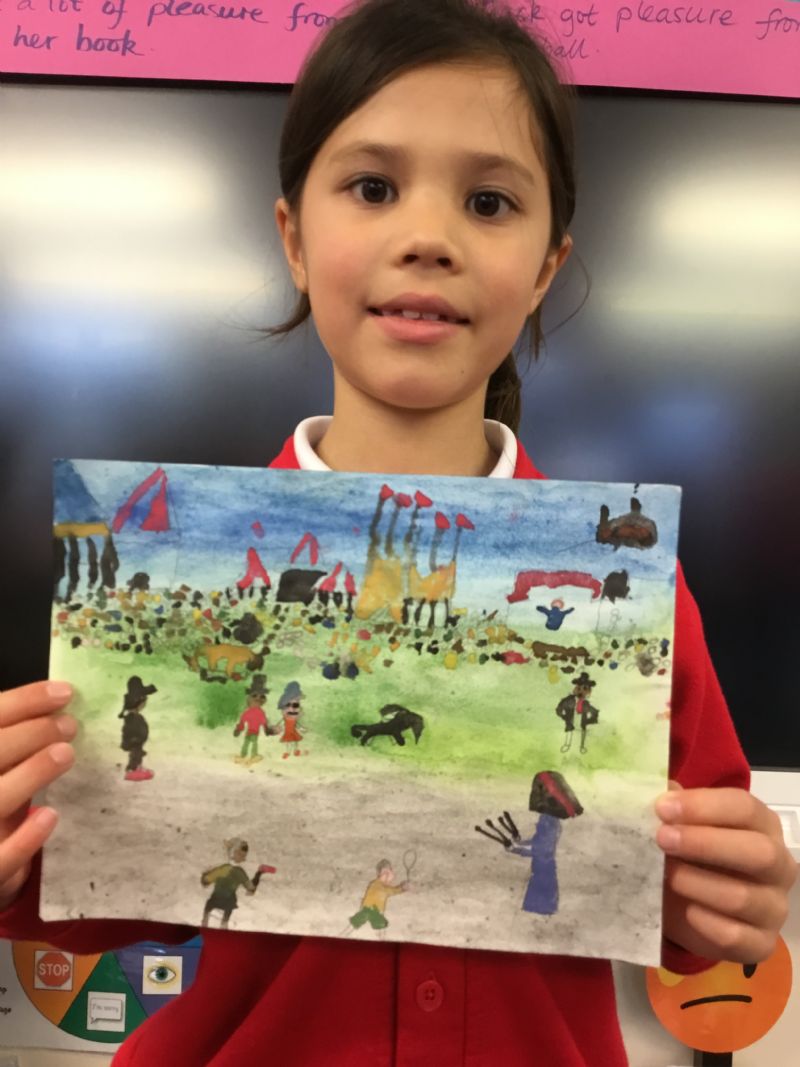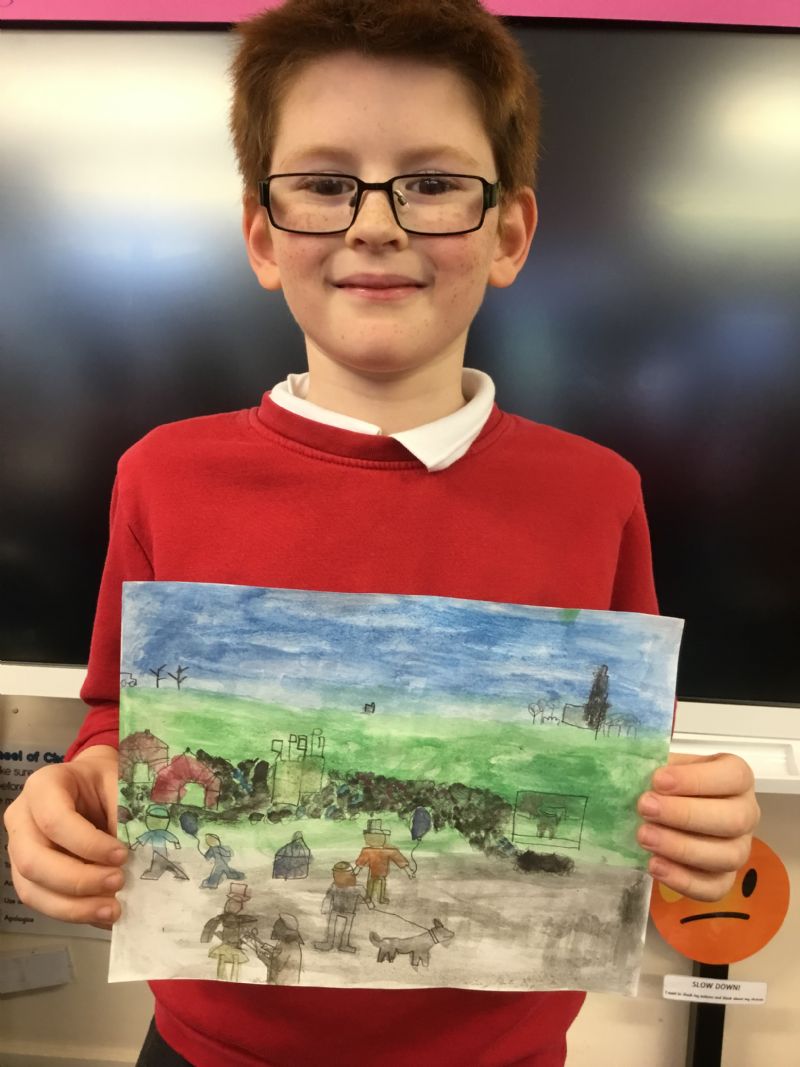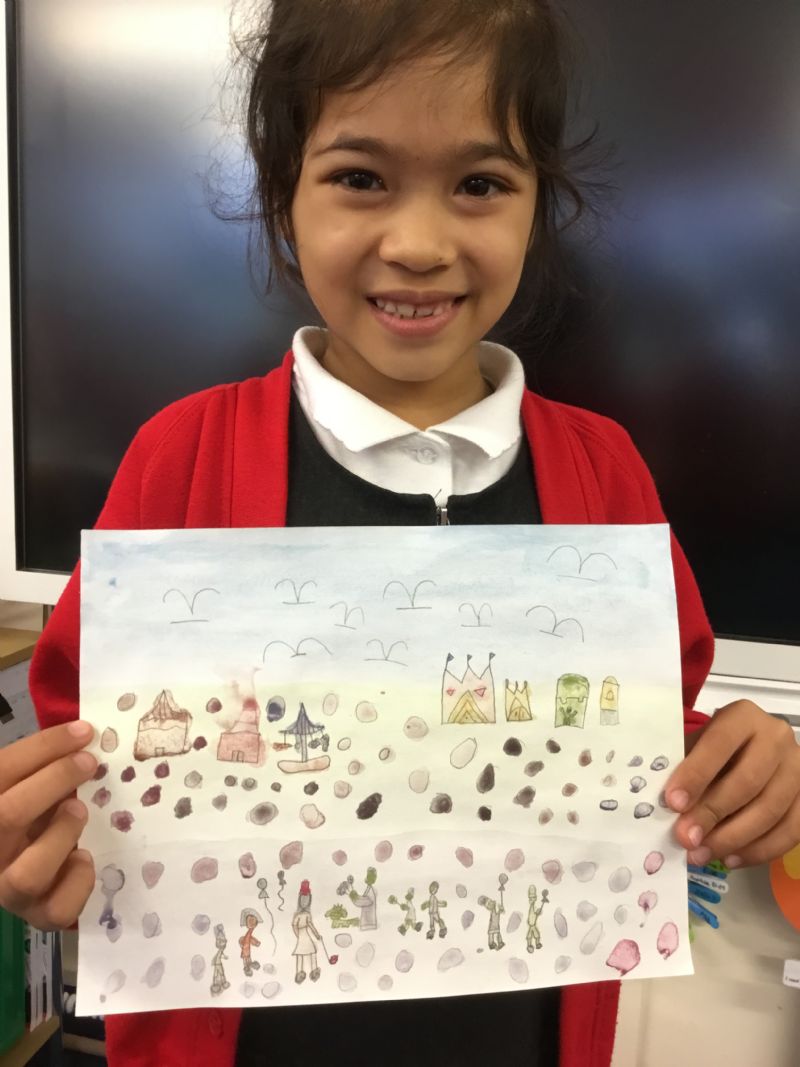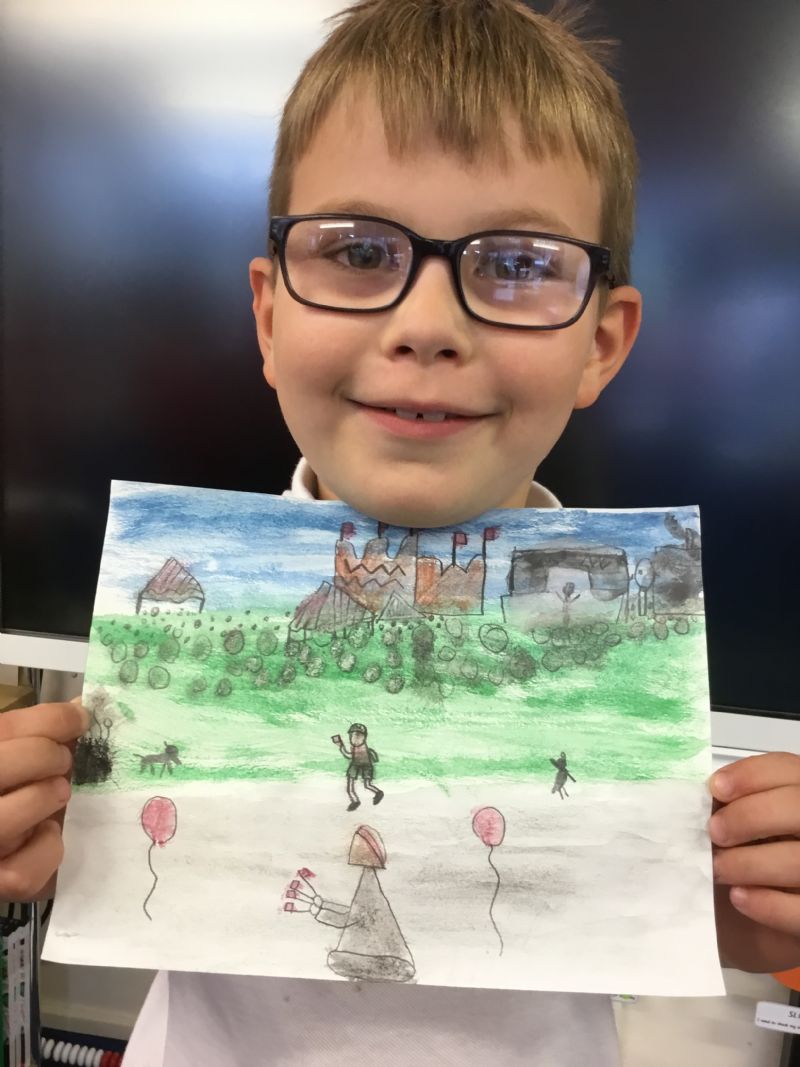 September 2018 - Competitive Games in PE
Weekly PE sessions outside, with Mr Green, have been experienced by the class. Different skills have been taught and practised, from football, tag rugby and pop lacrosse to netball and cricket. Thank you for the exciting and motivating lessons.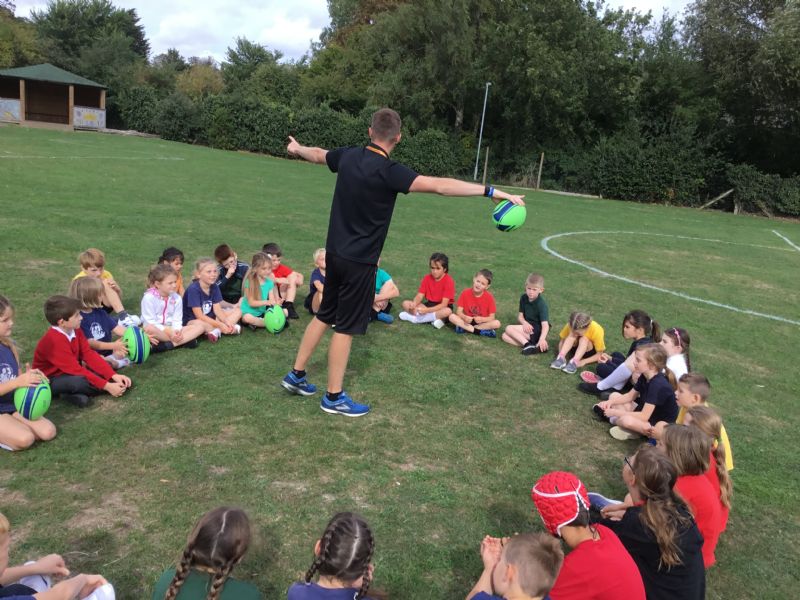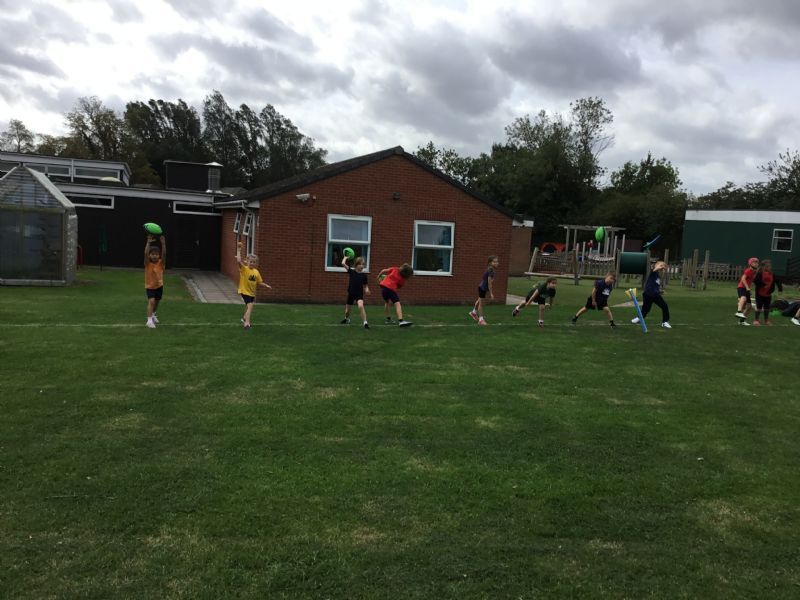 September 2018 - Jeans 4 Genes
Year 3 joined the other KS2 classes for an informative talk from Esther Horton (a specialist in genetics) on the subject of Jeans for Genes day. The class learnt what genes are; how they work; what happens if they don't work properly plus the children were given the opportunity to build their own double helix to show human DNA using Jelly Babies.
September 2018 - Hindu Workshop
Year 3 enjoyed working with Sunita Patell a practising Hindu and who has spent the day sharing information about her faith. The children learnt some basic Indian vocabulary; created rangoli designs; listened to stories which helped them learn about Hindu Gods as well as having a go at some Bangra dancing in costume!
September 2018 - Science
In science we are exploring the topic of light. Using our knowledge of mirrors we have constructed a set of periscopes which has helped us to understand how light travels.
.